Pro RTX Pro Sweatshirt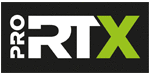 Drop shoulder style. Modern and comfortable fit. Ribbed collar, cuffs and hem. Taped neck. Twin needle stitching.
Garment sizes are approximate and for guidance only. *Black and navy available in 6XL and 7XL.
55% polyester/45% cotton.
Sizes:
S, M, L, XL, XXL, 3XL, 4XL, 5XL, 6XL, 7XL
Price breaks available for branded Pro RTX Pro Sweatshirt. Prices include one small embroidery or single colour print position.
Color(s)
Black, Bottle Green, Burgundy, Charcoal, Heather Grey, Navy, Orange, Purple, Red, Royal Blue, Sapphire Blue, Sky Blue, Solid Grey, White, Yellow
Size(s)
S, M, L, XL, XXL
1
5
10
25
50
100
250
Color(s)
Black, Bottle Green, Burgundy, Charcoal, Heather Grey, Navy, Orange, Purple, Red, Royal Blue, Sapphire Blue, Sky Blue, Solid Grey, White, Yellow
Size(s)
3XL, 4XL
1
5
10
25
50
100
250
Color(s)
Black, Bottle Green, Burgundy, Charcoal, Heather Grey, Navy, Orange, Purple, Red, Royal Blue, Sapphire Blue, Sky Blue, Solid Grey, White, Yellow
Size(s)
5XL, 6XL
1
5
10
25
50
100
250
Color(s)
Black, Navy
Size(s)
7XL
1
5
10
25
50
100
250